Hello and welcome to the Sofa Bed Expert blog. Here we talk about everything that has to do with sofa beds and sofa furniture. If you have questions or concerns that we should address, you are welcome to send a message using the form at the bottom of the page.
We are now finished with the expantion of our shop in Skåne-Tranås. We have lounged a new product category, so that you as a customer easy can see wich product we have on display in the shop. From the 24 of Sept 2021 you will be able too see all these products in our shop in our shop. Warm welcome when we are open.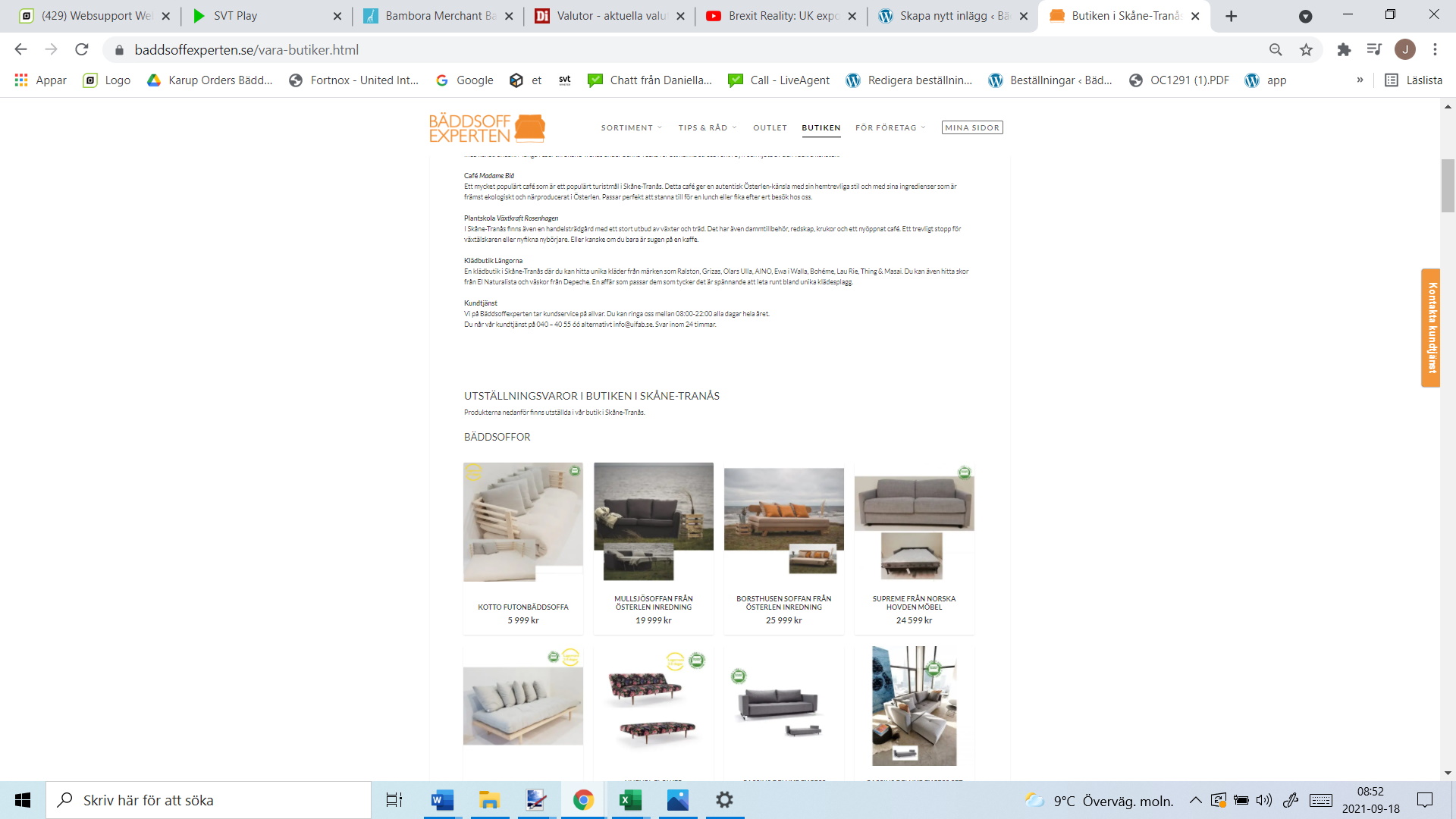 We have also launged a new sybol wich we have on all products that we have on display in the shop so that it will be easier for you to see witch products we have in the shop.