Hello and welcome to the Sofa Bed Expert blog. Here we talk about everything that has to do with sofa beds and sofa furniture. If you have questions or concerns that we should address, you are welcome to send a message using the form at the bottom of the page.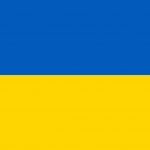 We have invested a lot in local blue and yellow production in Sweden and sell a lot of Swedish furniture and we are proud of that, but we also have small suppliers in other blue and yellow countries. I received this message from someone in Ukraine: for those of you who want to donate money directly to the Ukrainian state, you can donate to this account. Feel free to spread this message to everyone you know.
Payment information:
UA823000010000032302338301027
BENEFICIARY: National Bank of Ukraine
BENEFICIARY BIC: NBUAUAUXXXX
IBAN DE05504000005040040066
PURPOSE OF PAYMENT: for crediting account 32302338301027
BENEFICIARY BANK NAME: DEUTSCHE BUNDESBANK, Frankfurt
BENEFICIARY BANK BIC: MARKDEFF
BENEFICIARY BANK ADDRESS: Wilhelm-Epstein-Strasse 14, 60431 Frankfurt Am Main, Germany.