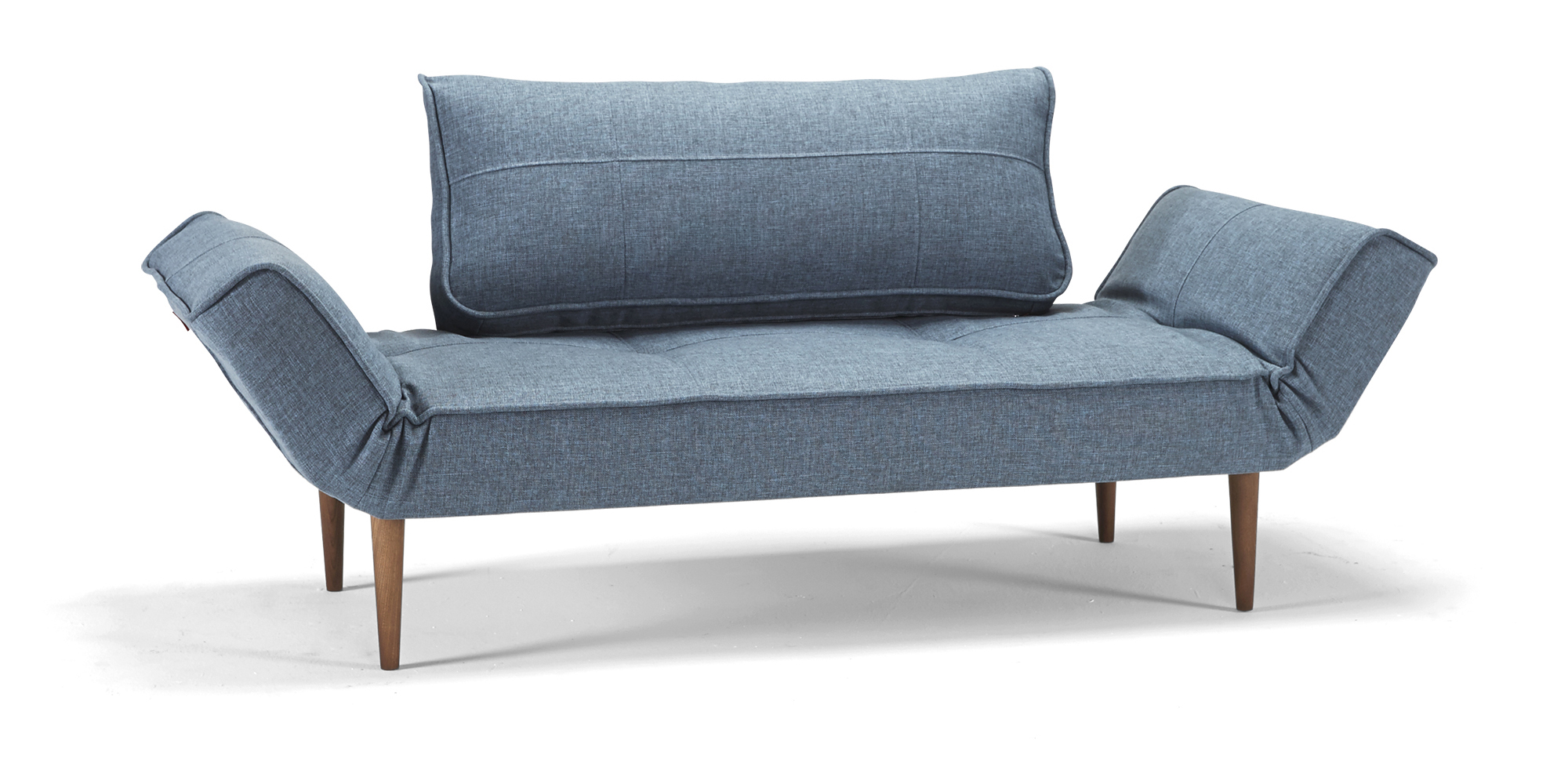 Mattresses
US / CA: Queen size= 153 x 203cm  King size= 198x203cm Full bed / double bed= 137 x 190cm
Japan: Queen size= 152 x 195 King size=180 x 195 Full bed / double bed= 140 x 195cm
UK: Queen size= 152 x198 cm King size= 183 x 198cm Full bed / double bed= 137 x 190cm
Bonell Spring Mattress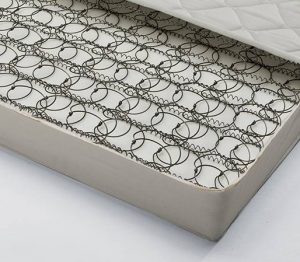 The Bonnell spring mattress is the simplest form of inner-mattress system where each coil spring is made up of intertwined steel gauges.
Pocket Spring Mattress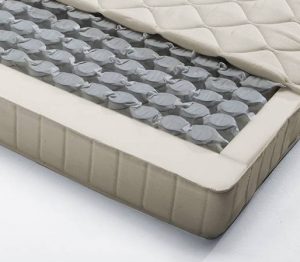 Pocket spring is an inner-mattress system where each coil spring is individually encapsulated in a textile material. The individual coils being separate means that the weight is evenly distributed across the mattress. Pocket spring mattresses are available with different firmness ranging from soft to medium to firm.
Visco Elastic Mattress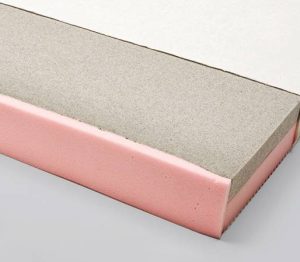 Viscoelastic foam mattress also known as Tempur or memory foam is a soft man made material that supports the body when you sleep. Memory foam mattresses are usually very soft.
Cold Foam Mattress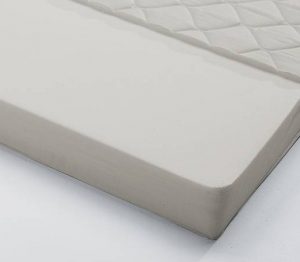 A cold cured foam mattress is moulded for a specific density as opposed to regular foam mattresses which are cut from large slabs. Cold foam mattresses are usually very soft.
Foam Mattress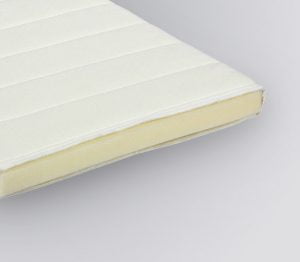 A foam mattress that is either cut from an enormous foam slab or made from compressed shredded foam. These are the most inexpensive and most basic type of mattress.
Latex Mattress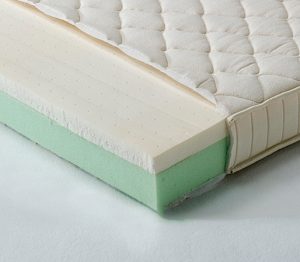 Latex is available in both natural latex and synthetic latex. Natural latex is the most common type used in beds and mattresses. Latex is very soft.
Futon Mattress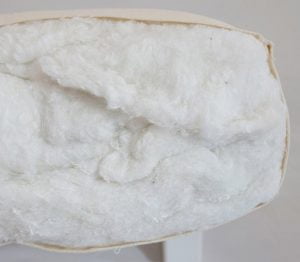 A classic futon mattress is firmer than a traditional mattress which prevents your body from sinking into the mattress. It's recommended for people who wants a firmer mattress. But there are also softer and firmer futon mattress models but they are on average usually more rigid than a traditional mattresses.
How to choose a sofa bed
The most important thing to consider when buying a sofa is the fabric. It is one of the more expensive parts of a sofa which is why many furniture manufacturers try to save money when they select their fabric. To make sure that you get a durable fabric check the fabric durability measurements like Martindale for the fabric used in the furniture you're shopping for.
Martindale is an international standard it is also the Martindale method or the Martindale rub test which measures fabric abrasion resistance and fabric pilling in Martindale units (Md). All fabrics intended to be used for sofas should have at least 15 000 Md. Most furniture fabrics that stand up to the requirements of the legally mandated 3 year warranty in Sweden and the EU have fabric rated at between 20 000 and 40 000 Md.
Fabrics that do not have these specifications usually get worn down prematurely. That is why you should ask for the Martindale rating of fabrics when you are shopping for a sofa. If this information isn't available you can assume that the sofa will not hold up to normal everyday wear and tear.
Our fabric information page has more details and specifications for the fabrics we offer.
When it comes sofa beds it is also important to consider the use case for the sofa. A sofa bed that is going to be used as an every day bed will have different requirements than a sofa bed that's intended to be used occasionally for sleep by guests.
Many inexpensive sofa beds use some kind of foam mattress, whether it be foam rubber, polyfoam or polyurethane foam. A foam mattress is soft and comfortable for sitting in but if you're going to sleep in a sofa bed for 8 hours every night it will not do.
Made for every night
When using a sofa bed, wall bed or sleeper furniture every night it is important that you choose a mattress with a spring, latex or any other type of material that is made for every night use. To make it easier for you to navigate we have labelled all sleeper furniture that are made for every night use with our made for every night label seen below.
Using a sofa bed every night puts a higher demand on the mattress. We recommend choosing a seat or mattress with an innerspring construction (Bonnell or Pocket Spring) unless you choose a futon sofa bed which are often recommended for every night use. Futons are firmer than regular mattresses and are a commonly used as beds in Japan. There are many different futon models with a range of different firmness levels.
Sometimes it can be useful to store bedding or bed linen in your sofa bed and many of our sofa beds has built-in storage. If a sofa bed lacks storage we offer a variety of different practical storage options. You can find them on our Storage Furniture page.
Recommended Sofa Beds for Every Night Use
These sofa beds are recommend by our manufacturers as the best options for every night use.
Innovation Living
Long horn sofa bed with an Excess Pocket Spring system that is slightly thicker.
Hovden Möbel
LC Möbler
Daniella Sofa Bed from LC Möbler available with a Pocket Spring Mattress and there is also storage furniture available as accessories.
Karup Design
Futon Mattress in a size of your choice from Karup we recommend that you place it on a Tatami Mattresses or a different rigid foundation.
Amalfi Interiör
Amalfi recommend their classic side folding sofa bed with a Bonnell spring mattress such as the Plaza Sofa Bed.
Futonwerk
Futonwerk's best mattress is the DW.
Polonia Natural design
Polonia sofa bed is a simple and robust sofa bed that can be used every day
Österlen inredning
Borstahusen sofa bed is the best sofa bed from Österlen inredning if you are going to use it every night
Different kinds of sofa beds
Side Folding Sofa Beds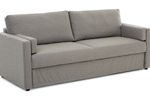 On a side folding sofa bed you sleep parallel with the sofa. Most models have an extra bed that can be folded out from below the sofa. The benefits of this sofa is that it does not take up that much space when the bed is folded out.
A side folding sofa bed usually has a spring mattress in the foundation of the seat which is why it is recommended for every night use. More simple models don't have a spring mattress which makes them less suitable for every night use.
Side folding sofas also have space for bed linen in the back of the sofa. A side folding sofa usually doesn't have any fabric covering the back of the sofa but fabric cover for the back is available as an optional extra.
Forword Folding Sofa Beds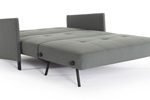 A forward folding sofa bed have aesthetic benefits because of how the bed is folded out. The bed is usually folded out from below the seats which makes it appear more like a regular sofa and less like a sofa bed.
Most forward folding sofa beds have a simple cot bed base that is made for guests and shorter overnight stays.
Many of our forward folding sofa beds have a more sturdy variant with wooden slats available as an optional extra which makes the sofa bed more suitable for every night use.
Futon Sofa Beds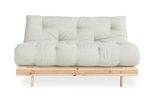 On a modern Futon sofa bed you can fold down the back and in a simple motion get an ergonomic bed that is recommended for every night use. Most Futon sofa beds also have storage space for bed linens underneath the sofa. The name Futon comes from the traditional japanese mattress used in a futon sofa.
Do you want to sleep the same way a samurai did? Then a Futon is a great choice. A traditional Japanese Shikibuton mattress can be placed in a minimalist furnished room directly on top of a Tatami rice mat. A Shikibuton is always filled with high quality natural cotton. Traditionally a middle layer of beans was added to make the mattress even firmer. A Futon mattress can be customized in a fundamentally different way than a modern mattress.
The Futon sofa beds we offer have many different Futon mattress variants for you to choose from.
Futons On Top of Tatami Mats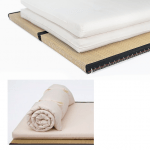 We offer Tatami mattresses that you can put on a Tatami mattress and get a classic Japanese bed. Traditionally it was the upper classes that used Tatami mattresses made of rice straw. Common folk had to place their futon mattress directly on the floor. In modern times most people in Japan now use a Tatami mattress.
Sofa Beds With Foam Mattresses
Our most simple sofa bed models are forward folding sofa beds with foam mattresses. These inexpensive options can work well as an extra bed. However we do not recommend using a simple foam mattress if you intend to use your sofa as a bed regularly. The reason why is that the foam tends to become softer and flatten which makes it less comfortable to sit on and sleep in over time.
Our Other Sofa Beds
Sofa Bed Expert also offers a large selection of other sofa beds. Here you will find, for example, the entire Innovation Living's range of sleeper furniture, which have Pocket Springs mattresses that provides excellent sleeping comfort. Innovation has also developed a slightly softer variant of their Pocket Spring mattress called Excess which has slightly softer padding in the seat for a little bit softer seat.
Chaise Lounges & Day Beds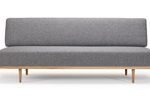 We offer a wide variety of different Chaise Lounges and Day Beds with different features and appearances. A day bed can be a great choice if you happen to fall asleep while watching your favourite television program.
With a Day Bed or Chaise Lounge you do not even have to fold out the bed. If you are going to regularly sleep in your Day Bed please make sure that it is intended for every night use by checking that it has our Made For Every Night label.
Help to choose a wall bed
Organic Natural Materials
Natural Latex
Natural latex is made from the sap from the rubber tree which is allowed to solidify and form a rubber mass. This kind of latex is soft but dense. It weighs a lot and is fairly springy.
Coconut
Coco fibres from the coconut tree make for a firm and less flexible material. It is usually glued together with Natural Latex to make a rigid base for a mattress with softer materials. It is also available as a mat if you want to use it as a foundation underneath a mattress.
Seaweed
Seaweed is a material that can absorb moisture without becoming rotten or mouldy. It also retains its shape when it dries. This is useful if you sweat a lot during the night.
Wool
There are many different kinds of wool. All of them have different characteristics and every kind of wool has its own feel. Traditional wool keeps you warm and is useful if you feel cold during the night or if you have a draughty house.
Camel Wool
Camel wool is a material made for warm days and cold nights in the desert. It is useful in indoor areas with limited ventilation for example in a cottage with large glass windows where it gets hot during the day and cold during the night.
Merino Wool
Merino wool is a soft, thick and wonderfully springy wool variant known for its high quality. Futonwerk's mattresses use wool exclusively from the Alps.
Horsehair
Horsehair is one of the most sturdy materials there is. Old horsehair mattresses from the 19th century still hold up today. If you choose horsehair you can be confident that the mattress will last for a long time. Horse hair is a fairly firm and relatively rigid material.
Our Labels
Our labels help you navigate our website.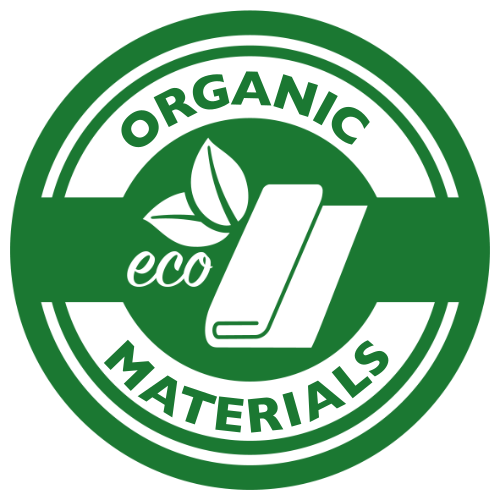 Items with this label are made with organic materials.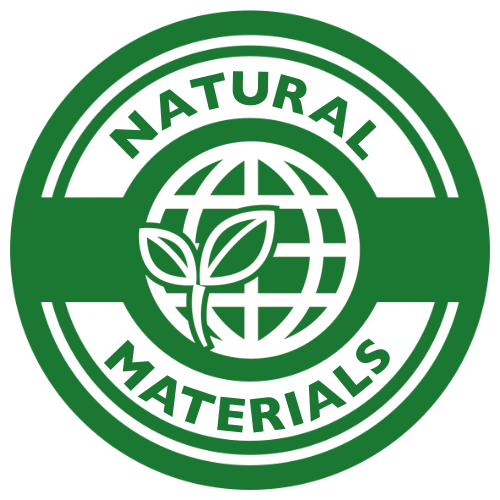 Items with this label are mostly made of natural biodegradable materials.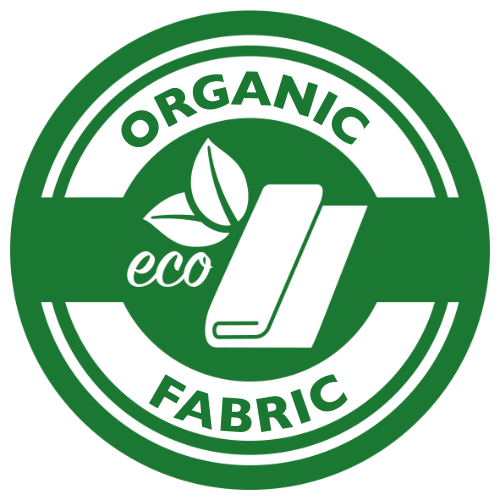 Items with this label is made with or offers optional organic fabric(s).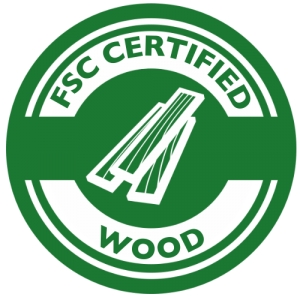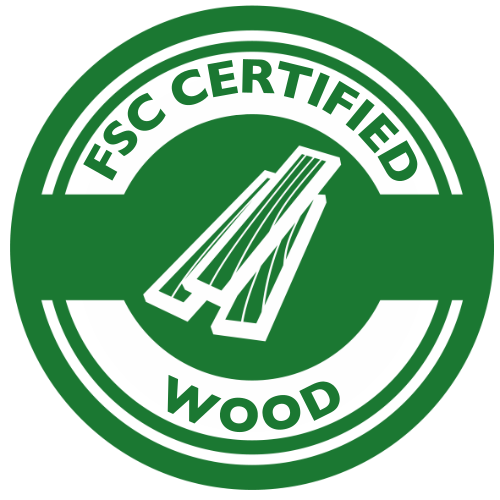 Products with this label are made of FSC certified wood.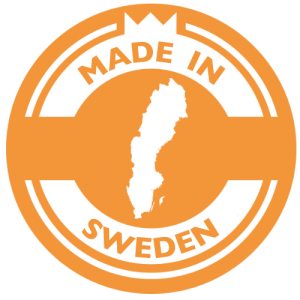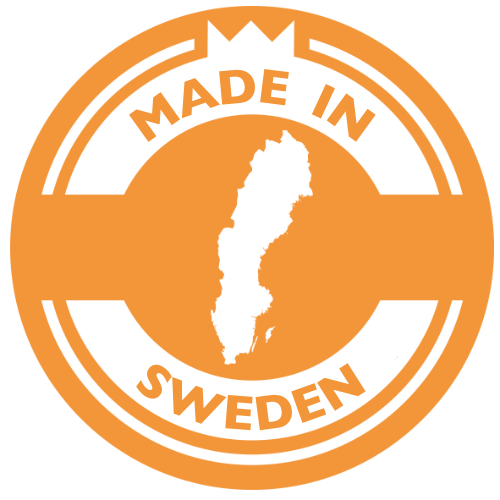 Items with this label are made in Sweden.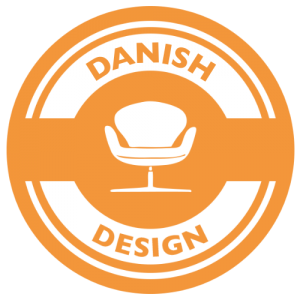 The item is designed in Denmark. Original design.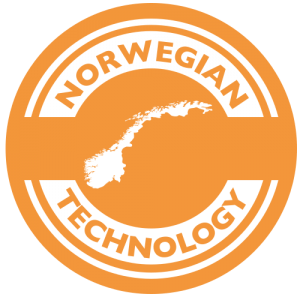 Products with this label are made with Norwegian technology.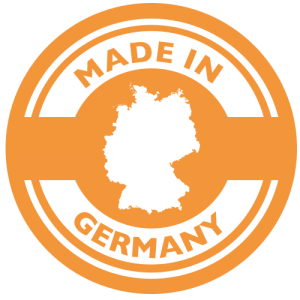 Products with this label are made in Germany.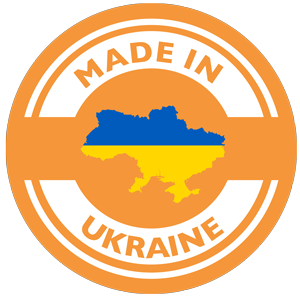 Products with this label are made in Ukraine.
Products with this label are in stock and can be delivered within 2-5 days within Sweden. Items have a limited quantity that varies between items.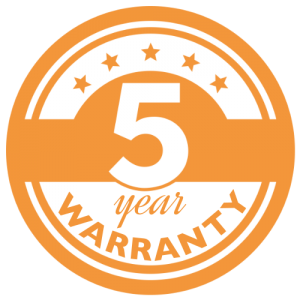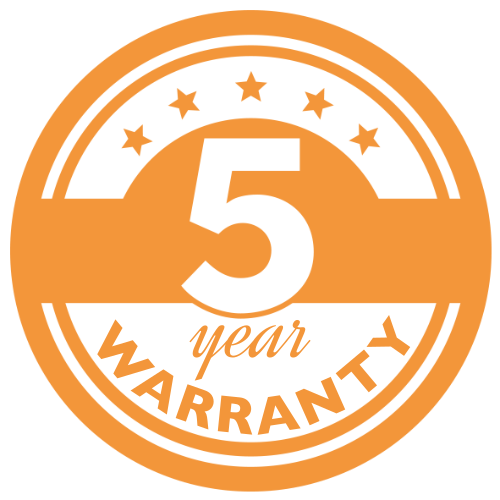 All our products come with a 5 year warranty.  Read more about our 5 year warranty here.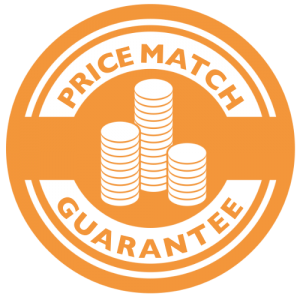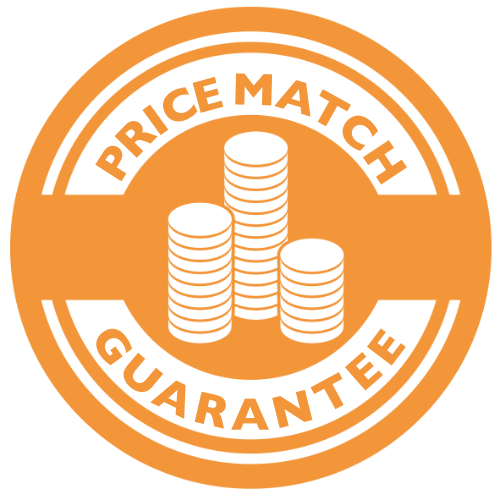 All our items are covered by our price match guarantee. Some of our most competitively priced items use this label.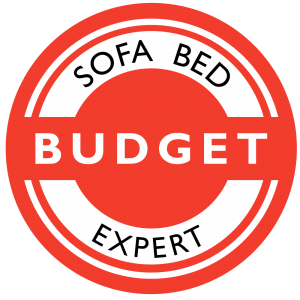 Our label for inexpensive products for the most price conscious shopper.